Easy online payment options for your customers
Reduce Outstanding Invoices
It's a great feeling to wake up, check your emails, and see you've already received an online payment before you even hopped in the shower.
By providing your customers a convenient payment link with their invoice they can pay you anytime – even when you're asleep.
Upsell Maintenance Plans
A great way to smooth out the seasonal feast and famine is by offering some sort of recurring maintenance plan.
Some customers don't realize the benefits of a maintenance plan until after you've provided service and are no longer standing in their doorway.
And, there's no need to schedule a visit with existing customers that already know, like, and trust you. So, letting them purchase directly from your website is a win-win for both your busy schedules.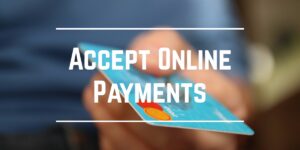 ---
I hired Nick to create a website for me. His work was so outstanding that I decided to hire him on to several other projects. Nick was able to translate my ideas into web design results. Whatever I came to him with, he could synthesize my goals and put them together in a website. I recommend his services.
– Chris Al-Aswad
---
Receive requests online for appointments & quotes
Lead Capture
Capture potential new customers with contact, quote, or appointment forms.
Automatic Reply
As soon as someone clicks send on your form they don't have to wait for your reply. Immediately send them an already crafted email.
Instant Notification
Not only does your potential customer receive an automatic reply — you'll get an instant email and text notification too. So, you can reach out to that potential new customer while they're still feeling all warm and toasty about you.
---
Nick took over our Website hosting and redeveloped our website in a seamless fashion and is always willing to provide extra services with easy to our budget concerns
– Timothy Farrell
---
Access your email from your office or the road.
PC or Mac Access
You can setup your new email account with popular email programs like Outlook, Thunderbird, and many many others.
In addition to email programs you can also log into your email account with our secure webmail website.
(This comes in handy when you're standing in the hotel's business center and you need to access your email quickly 🙂
iPhone or Smart Phone Access
Your email works with almost any Smart Phone including iPhone and Android devices.
Plus, with your email setup on your phone you don't have to worry about missing time sensitive customer emails, and you can stay connected with your office.
---
Get started with a FREE website mockup designed specifically for you.
Know exactly what you're getting before you spend a single dime!
Start My Free Mockup
No Credit Card – No Obligation To Buy
Shoot, you could even take this website mockup to another web designer if you decide not to work with us (I'll only cry a little)
---
About Nick Eldred — Founder & Developer
I started creating websites back in 2006. And, in 2008 I quit my job as a cost accountant and started building websites full-time.And, over the years I helped a few big companies:
Fortune 50 insurance company
Top 4 newspaper publisher
$5 Billion financial institution
But, honestly this was all behind the scenes development contracts that had no real impact for any of the companies.
So, I thought… How can I really help as a web developer? And, then I realized what every business really needs is a website that is current, secure, and fast not only at launch, but years later too.
---
A Few Local Businesses We've Helped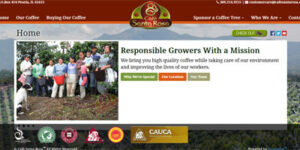 Cafe Santa Rosa – Peoria, IL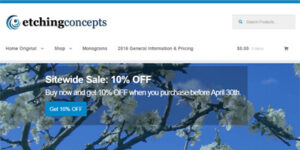 Etching Concepts – Rossford, OH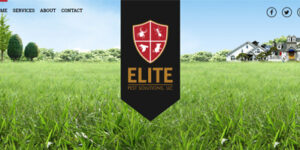 Elite Pest Solutions – Pardeeville, WI